Indications for use: Reduces the risk of DVT during long distance travel. Leg fatigue, pain and muscle weakness. Mild varicosity. Spider veins. Post-surgical wear.
Features:
Suitable to wear for travelling or sitting long period.
Graduated compression provides improving of blood circulation.
Special knitting on heel and toe keeps durable.
Unisex design for men and women to wear.
Compression class:
Ccl.I (Light)
Ccl.II (Medium)
Size: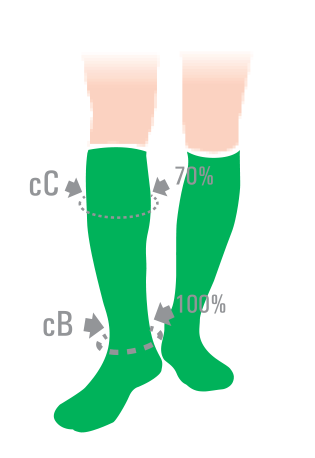 Features of graduated compression
Medtextile medical compression socks provide pressure to the veins with 100% pressure at ankle area. Compression lessens gradually when it comes to calf(70%) region. The characteristic of graduated pressure on the hosiery advances all veins to be compressed in a normal and healthy way.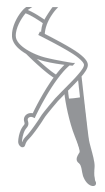 Colour :

black